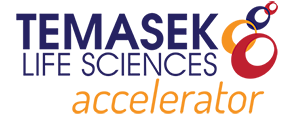 Project Information
Temasek Life Sciences Accelerator (TLA) is a joint venture between Temasek Life Sciences Laboratory and Vertex Venture Holdings. It incubates, nurtures and grows life sciences innovations into early stage companies.
The Hatchery — fully developed and supported by TLA — is Singapore's leading incubator, dedicated to bringing innovative ideas in Agri-Food Technology, Industrial & Synthetic Biology, and Human & Veterinary Sciences.
In a collaboration with after6 Brand Consultancy, a pair of sites were developed for both TLA and TLA's Hatchery. The screenshots below show the display of both sites in desktops and mobile.
Websites
Scope
Website Development
Platform
Screenshots
www.hatchery.sg
Screenshots
tla.com.sg