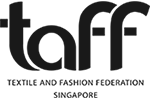 Project Information
TaFF (Textile and Fashion Federation) is the official association for the textile and fashion industry in Singapore, and plays an active role in supporting and developing the industry by positioning Singapore as an innovative fashion hub with a focus in three key areas: Technology & Innovation, Sustainability, and Asian Craftsmanship.
As their previous website was nearing a decade old, we helped TaFF to rebuild their site, giving it a fresh new coat of paint visually and functionally using a lightweight, customised theme.
Taking this time to build new functionalities into their site, we also helped them set up an e-commerce store, as well as an online membership subscription system using the e-commerce payment system. Members of their site were able to log-in to the site to track their purchases, as well as access members-only exclusive content.
Website
Scope
Website Development, Membership Portal Development, Adaptive Display Design
Platform