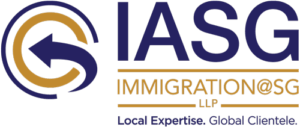 Project Information
Immigration@SG LLP (IASG) is an award-winning, Singapore-based immigration consultancy firm providing comprehensive immigration services to cater to the varying needs of businesses and individuals.
We helped Immigration@SG to revamp and redesign their website with a custom WordPress theme. On the new site, a proper blogging and article search system was built, as well as a filing system for uploading downloadable PDF publications.
As they had an archive of SEO-ed posts over almost a decade of operation, we also assisted them in ensuring that the posts were properly ported over — using the same URL structure as before — with 301 redirects set up on posts and pages to ensure that they retained as much of their SEO ranking as possible.
The screenshots below show the display of the site in desktops and on mobile.
Website
Scope
Website Development, Adaptive Display Design
Platform