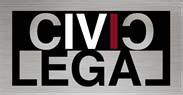 Project Information
CIVIC Legal LCC is a law firm based in Singapore, that began with the common vision among its directors to return to the fundamentals of lawyering.
We developed a website for the company based on a couple of references of website designs that they liked.
The screenshots below show the display of the site in desktops and on mobile.
Website
Scope
Website Development, Adaptive Display Design
Platform