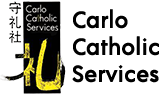 Project Information
Carlo Catholic Services runs a Roman Catholic book and media shop to promote Christian literature and religious devotion among the faithful. They also run Hai Sing Pao (海星报), a Chinese Catholic newspaper, which releases publications twice a month.
In addition to rebuilding and redesigning their site, we helped the organisation take their business online by setting up an e-commerce platform on their site, and moved their Hai Sing Pao publications online to have subscription-only access.
As there was a need to track membership and subscription for Hai Sing Pao, a members area was set-up on the site. Tools were also created for the Carlo team to be able to update their Hai Sing Pao publications and articles, as well as restrict certain site contents online and sell membership subscriptions to their customers.
Website
Scope
Website Development, Adaptive Display Design
Platform