Spice up your business Gmail account by giving it a proper email domain.
yourbusiness@gmail.com
→
↓
hello
contact
enquire
@
yourbusiness
.com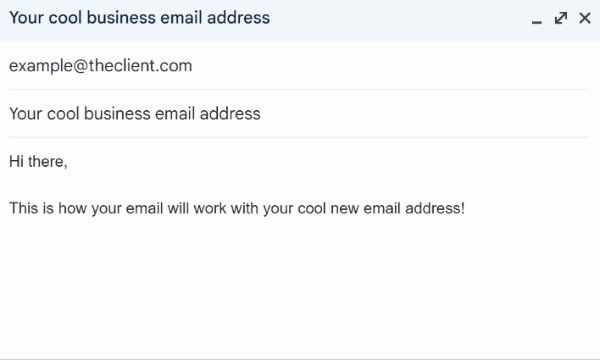 Use the same Gmail Inbox you love
The service links a new email address of your choice to your Gmail mailbox virtually. This means that your Gmail mailbox will continue to be able to send and receive emails for your business, but your customers will see your proper business address (instead of your Gmail one) when interacting with you.
Continue receiving mail on your Gmail address
Already printed your Gmail address on your namecards and marketing materials? Your Gmail address will continue to receive mail even after the new email address is linked, so you won't have to worry about reprinting your media, or clients contacting you with your old address.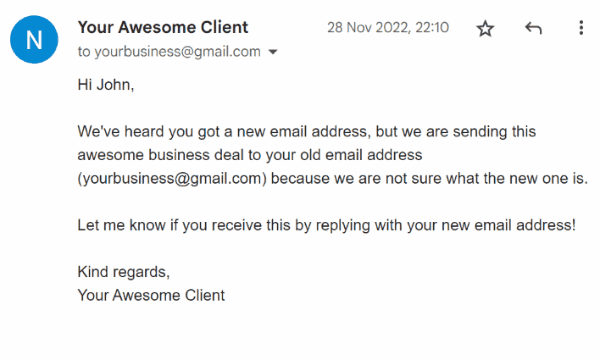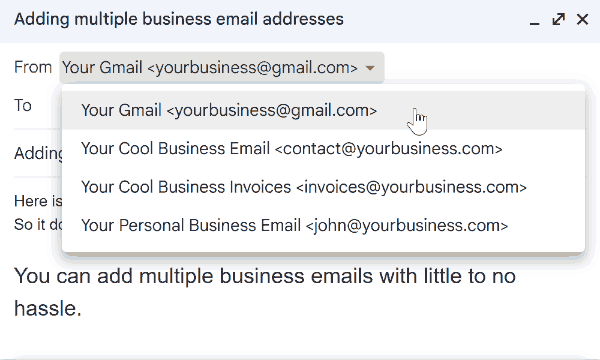 Access your email on mobile devices
Setting up the mailbox service also updates your Gmail app on mobiles and tablets to send and receive emails for your business domain. This means that you can continue accessing your business mailbox while on the go.
Easily add more emails, anytime
Want to expand your email infrastructure? Link more addresses to your original Gmail inbox, or to the Gmail inboxes of your employees or business partners, so that they can send emails under your business domain too.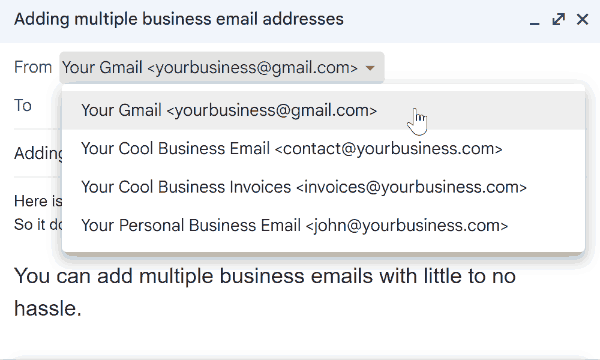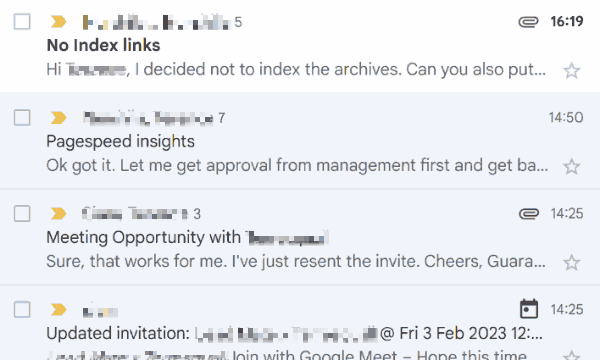 Save yourself the pain of migration
When you change your email address, you will often also have to change your mailbox along with it. This can be somewhat of a hassle, as you will need to migrate emails from the old mailbox over. Our service goes on top of your existing Gmail mailbox, so you can avoid all of this hassle.